KCTV Channel 5 News covers the Wicked Wayz murder case and talks to CreepyFace's wife and sister to Devil Boy. The video and story are below:
Woman grieves after brother accused of killing rapper husband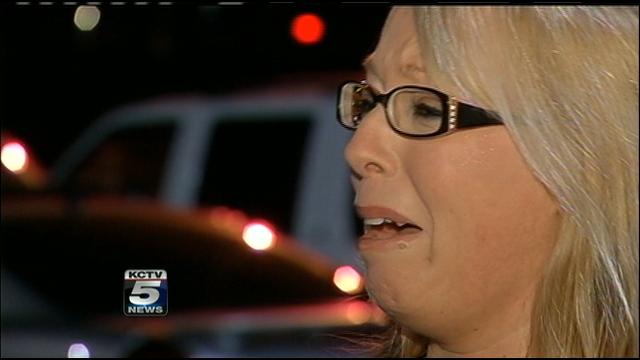 Click here to watch video
A vigil was held so that family, friends and fans could remember a rapper killed in Kansas City, KS.
Police say his brother in law and a member of his own rap group shot and killed 37-year-old Chad "Creepy Face" Ford.
Billy Castle described his frantic efforts to save his friend.
"I screamed, 'My friend has been shot,' and I held his hand all the way to the hospital and ran every single light I could," Castle said. "I told him I would get him there in time."
Tears streamed down his widow's face as she described her pain and anger.
"This was a family feud going on and it was my brother that killed my husband," an emotional Theresa Ford said. "Thinking my brother Daniel, who is in jail now, who did this, who would take my baby's father away and my husband and my best friend and not even think twice about it breaks my heart. People just don't understand that this isn't just rappers battling. This was a family feud."
Daniel "Devil Boy" Barlett is charged with first-degree murder for Ford's death, which occurred at 11 a.m. Monday. A second man is being sought. 
Ford said "hatred is a harsh word," but she doesn't consider Barlett her brother anymore.
"If you can do that to me and my children, I'm ashamed to call you my brother," she said.
His widow described her husband as a humble, respectful and good man. She said she is overwhelmed by the support she has received.
Ford's funeral will be Saturday.